Larry vs Harry Bullitt Shimano Steps Di2 5 speed Black
Black Bullit Shimano Steps Di2 5 speed. The eBullitt, has the same strong, agile and versatile frame size of the Original Bullitt, but with the powerful Shimano motors it making carrying and accelerating any cargo almost effortless.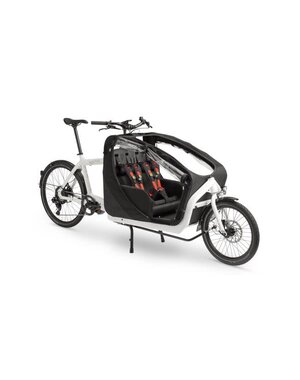 Canopy Bundle - Canopy /w Honeycomb and seats
The Canopy provides weatherproof protection for 2 small children. A protective, aluminium framed cover with a mix of sturdy cordura fabric, and clear windows, providing a good balance of safety, weather-proofing and fine views to the outside world.