Finding the right children's bike can be a mind field. There's so much choice out there with so many options at varying different price points. It's also extremely likely that your little ones are going to want whatever paint job/super hero bike that catches their eye. In this blog post we'll give you 5 reasons why Frog Bikes are the best kids bikes around.
Whilst this might seem the easiest option, it has the potential to give you more headaches than enjoyment out riding bikes with your kids!
It's also easy to fall into the 'grow bike' trap where you can purchase a bike that's a little bigger so they will grow into it. We'd strongly advise against this, as this can create more challenges for your little ones when getting confident on a bike. This can often result in putting your kids off cycling altogether. If you're looking for the perfect kid's bikes, why not book an appointment to test ride one at our store? Book a test ride here. 
So why Frog bikes?

One of the biggest reasons to buy a Frog Bike is because their entire business revolves around creating bikes just for kids. The business began when Jerry & Shelley Lawson struggled to find bikes that fit their kids. As a result, they set out to create quality, lightweight and affordable bikes for children. Years down the line they're industry award winners for innovation and design, not to mention having an award-winning factory too!
Every little detail on frog bikes has been designed and developed to make a child's journey as comfortable and enjoyable as possible. They don't simply scale down adult bikes (this is what a lot of other manufacturers do) which can often result in improper size fitting like 'one size fits all'.
So, here's a few reasons why we recommend Frog Bikes.

1. They're easy to use and learn on.
As Frog Bikes are designed only for children, they have all the small details that you might not think of when designing a bike just for kids. The bikes have adjustable brakes which are easy to reach and will help boost your child's confidence. 
2. They're lightweight.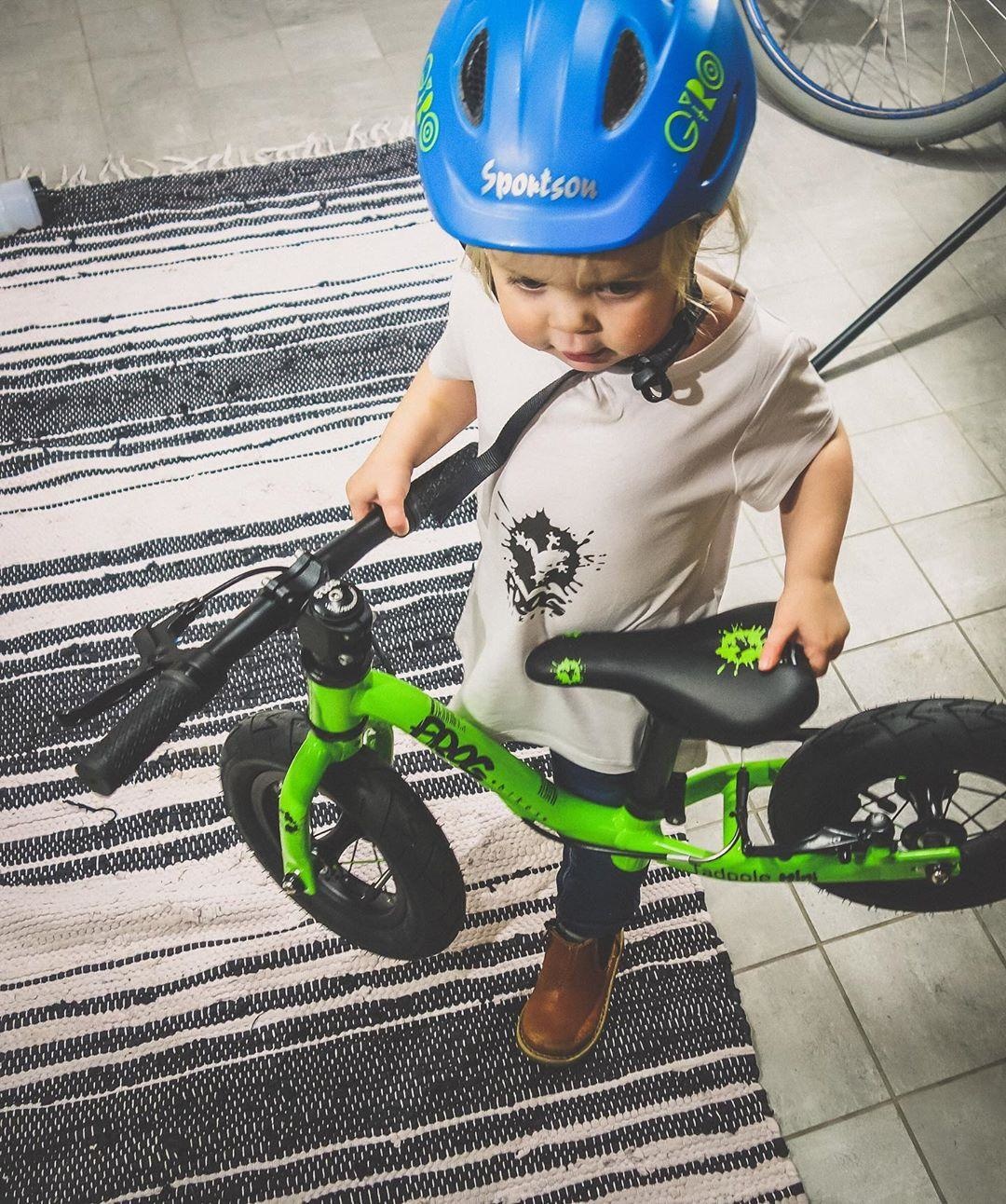 Unlike many budget kids bikes, they're lightweight which means controlling the bike is significantly easier. This improves your child's experience (and helps when you have to carry it home when they're too tired!).
3. They're super adaptable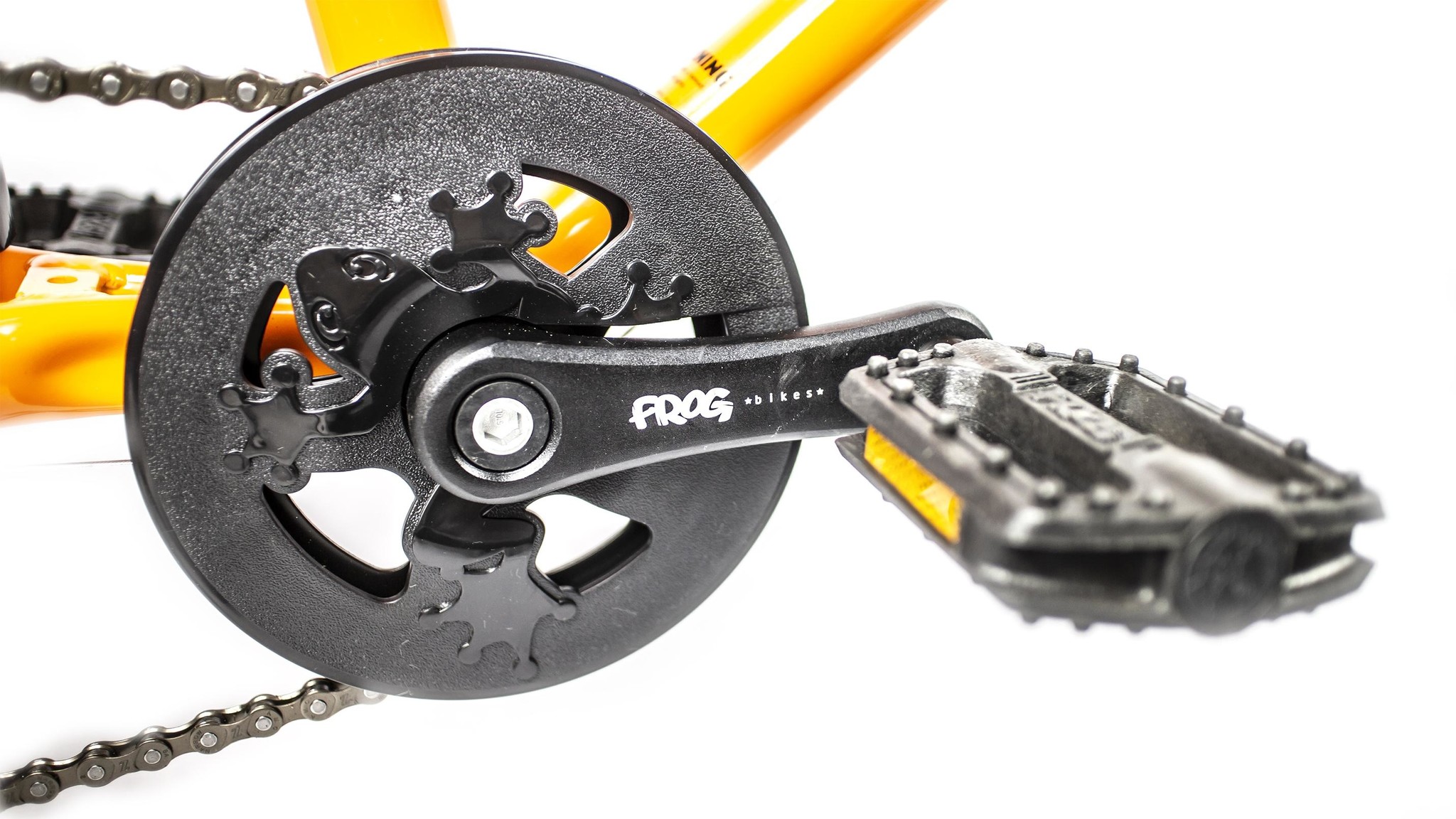 You can easily attach stabilisers or remove the pedals to create a balance bike (Frog 40).
4. They're made to a really high quality!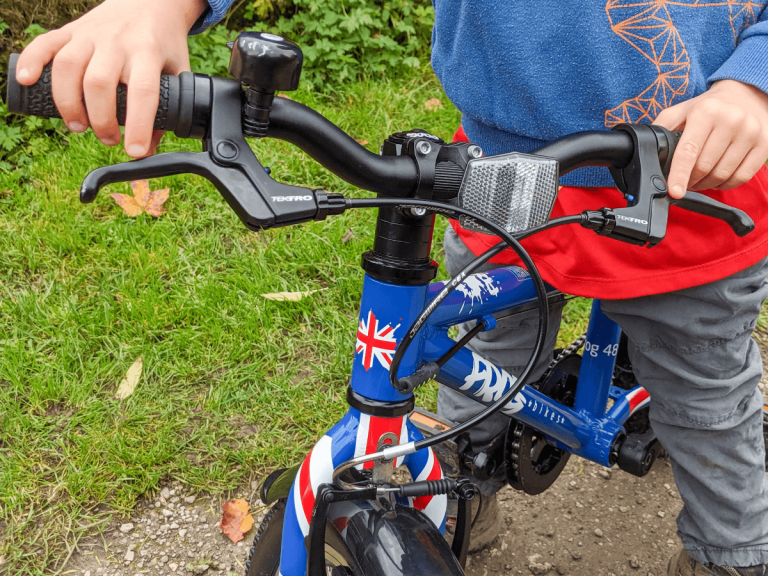 Kids bikes take some stick! But with some tender, love and care these bikes will last you a good while before they need a bigger size. They retain their value too so when the time comes to size up, you'll get a good return on investment as there is sort after second-hand market for frog bikes!
5. Sizing matters!

As an authorised supplier of Frog Bikes, we're here to ensure your kids get exactly the right size. We'll help you find the perfect fit for children and let them a test ride them too.
Check out our full stock of Frog Bikes here or you can book a test ride below in the booking form below. Select the top 'Frog Fit' option and book a time slot.