E-cargo bikes are an incredible way to get from A to B with some extra capacity on board for kids, parcels or food shop for the week. It's a fun, easy and stress-free way to get around your town and city, especially if you have them available to rent in your city or town!
Cargoroo launched its successful e-cargo bike hire scheme as part of the eHUBS project in Manchester in autumn 2021 - a first for the UK. 25 e-cargo bikes are available to hire in Chorlton, Whalley Range and Ancoats.  E-cargo bikes are growing in popularity in the UK as the public grows tired of rising vehicle costs. They have a large open compartment between the rider and front wheel, which can be used to carry up to three children or cargo. 
The Cargoroo cargo bikes have a battery range of around 60 miles, and a maximum assisted speed of 15mph (The motor cuts off at this speed, so you can go faster if you wish, but it'll be through your own power!)  Here are 5 great reasons why you should try a cargoroo bike; 
1. You've never tried a cargo bike – here's your chance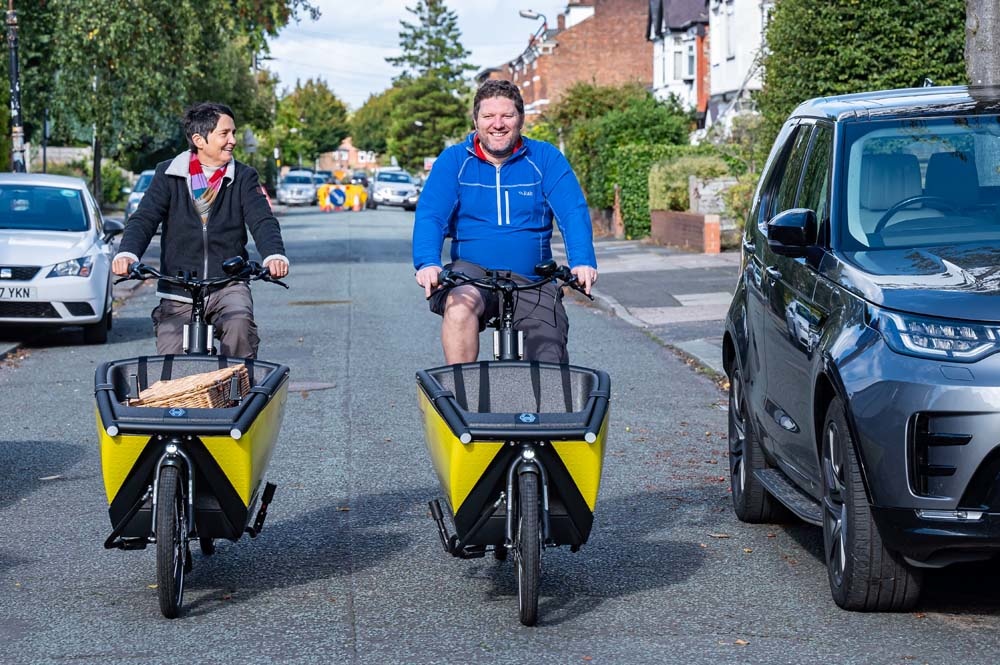 You've toyed with the idea for a while now. Your kids love cycling, you want to get more active and you're tired of queuing everywhere and struggling to park. Here's your perfect opportunity to try something different. Download the app here and get started. There is a one-off £1 registration fee to set up your account, and it then costs £3.50 per hour for use. If you want a bit of help why not book a free cargo bike lesson.   


2. Something fun and exciting for the family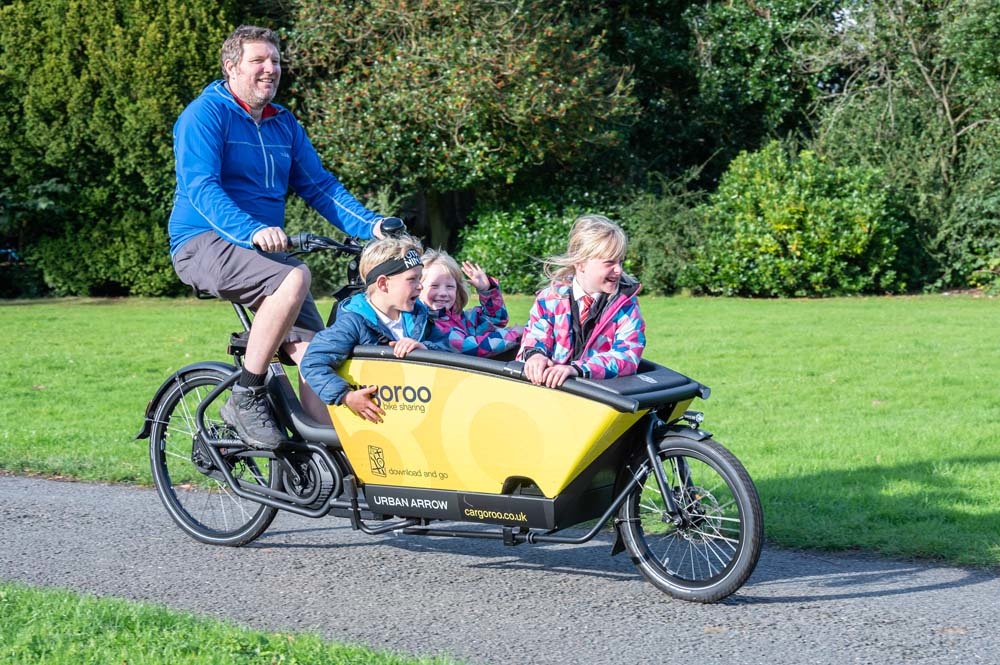 Kids love a good adventure, and what better way to go on an adventure than on a cargo bike! Take them on a trip to the park or the woods, bring a pick-nick and a football, you can even bring their bikes and cycle with them! 


3. Do a big shop at the supermarket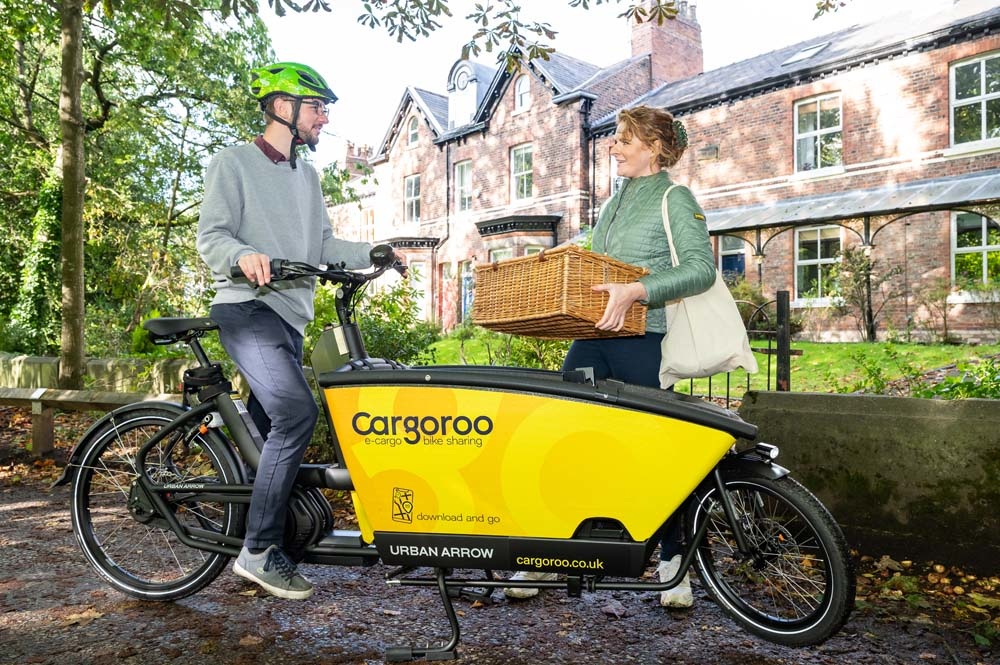 There's nothing fun about doing a supermarket shop. Simple driving to the supermarket, queuing in traffic and finding a space in the car park generally make it less appealing. Why not test out a weekly shop on a cargo bike? With a load capacity of up to 200kg for rider and cargo,  you should have no problem filling the front with shopping! 
4. See more of the town/city you live in!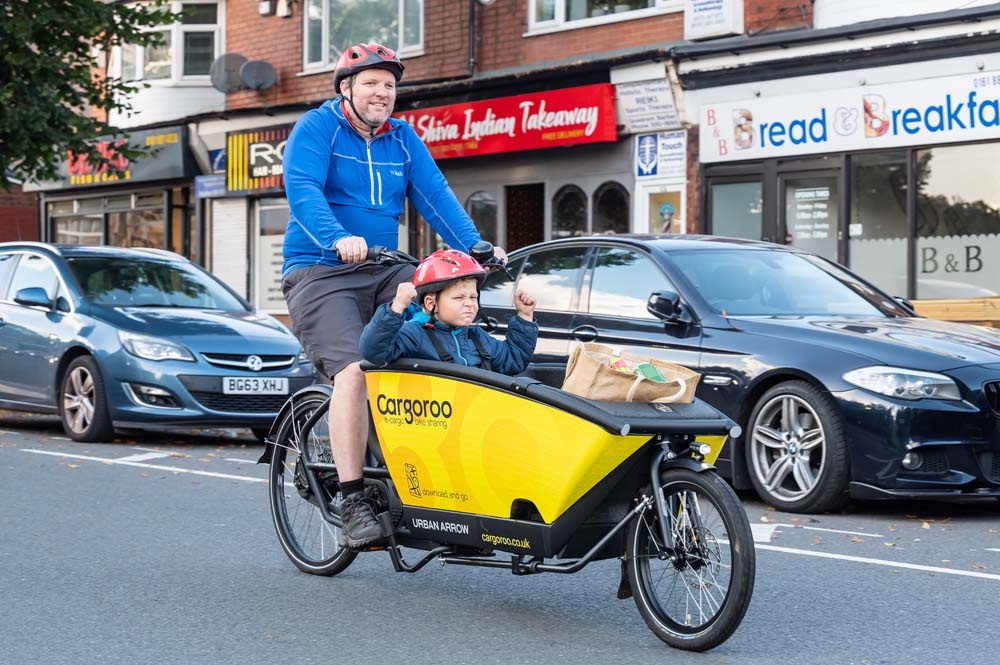 You don't get the same opportunities to see the ins and outs of your city or town in a car as you do on a bike. There's every chance you'll find somewhere or see something you've noticed before and that's why cycling can be so much more fun then sitting in a car!
5. Beat the traffic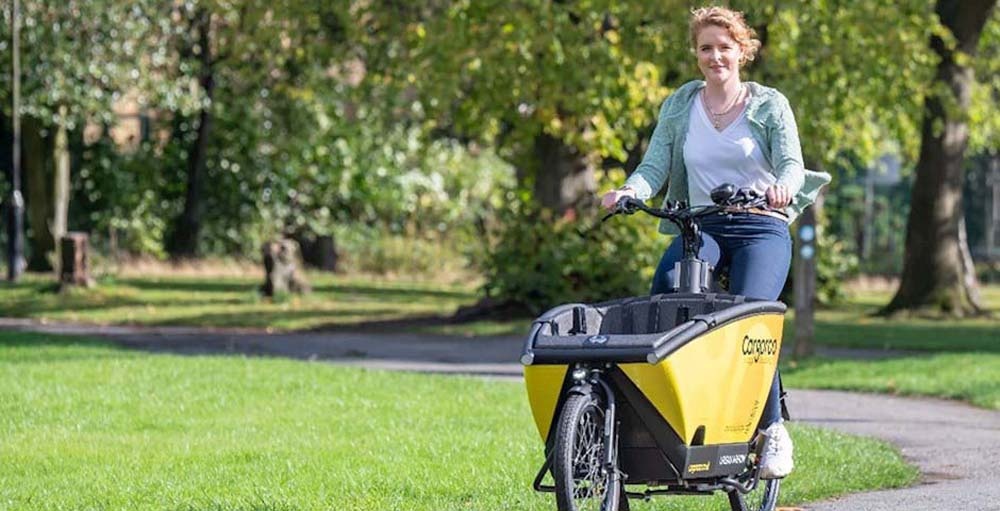 No one likes to sit in traffic, wasting time and getting frustrated. Find a Cargoroo bike, rent and go - as simple as that. A trip to a DIY shop no longer carries the laborious and often frustration that comes with driving a vehicle. Ditch the traffic, avoid the faff of parking and rent a cargoroo! 
To find out more information about Cargoroo and the rental locations, click here