We're delighted to announce our partnership with Blike, a new cycle-to-work scheme and long term rental partner that gives customers access to a variety of bikes, e-bikes and cargo bikes along with everything you need for your ride at one affordable monthly cost.
"A new way of thinking about bike ownership."
Blike is a flexible/affordable way to rent or own the bike of your dreams, with insurance and servicing included, making every step of the way hassle-free.
During the life of all Blike plans, they remain fully flexible: you can upgrade, cancel or swap models at any time.  At the end of Blike plans - either take ownership for a small payment equal to 3 or 4 extra monthly payments or trade in your bike for a brand new one.    
Take one of Blike's instant approval Subscription plans to get moving straight away, or ask your Employer to join Blike Cycle to Work Scheme and save around 33% to 48% in tax/NI.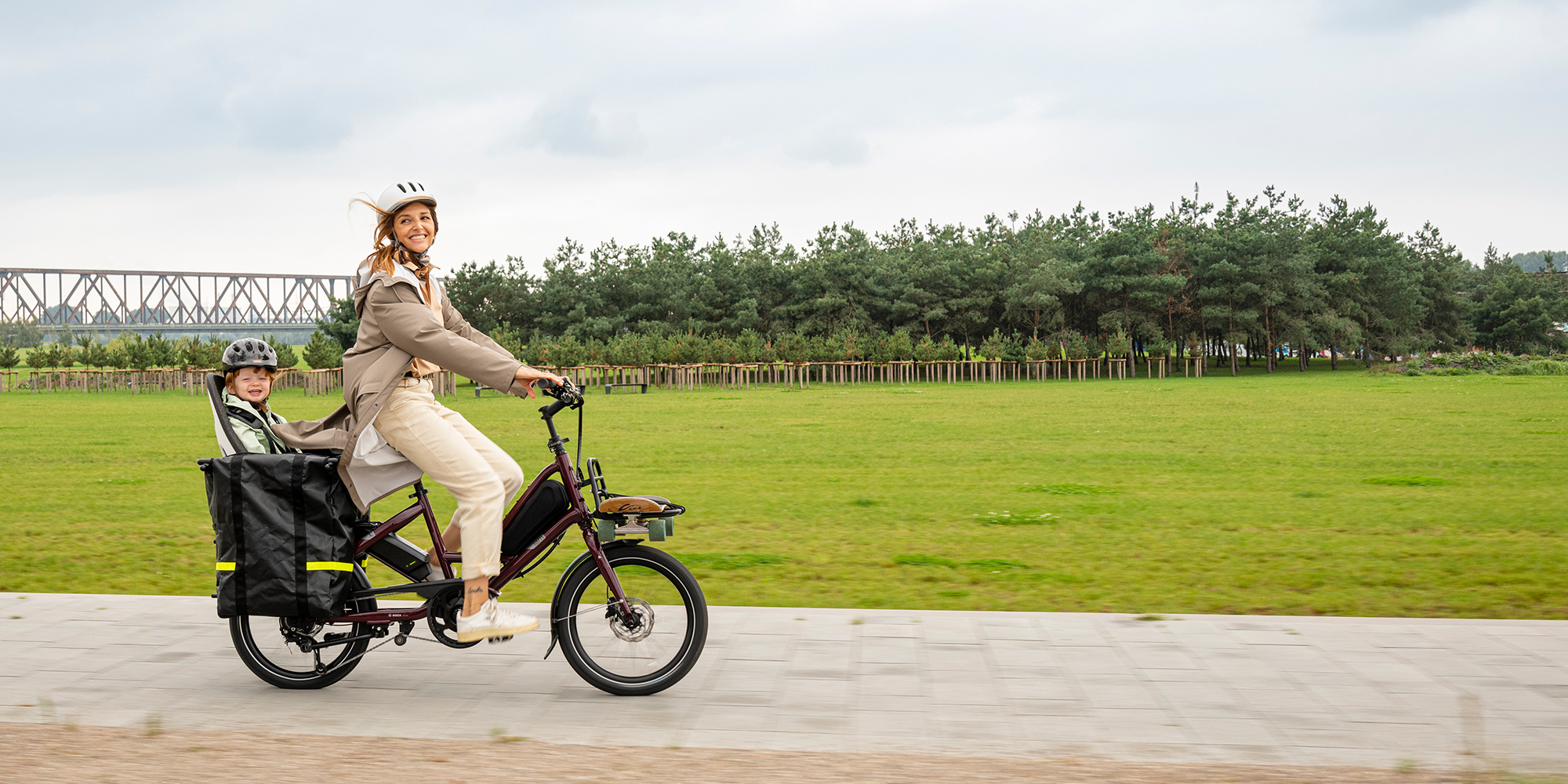 Blike aims to make the cycle-to-work scheme super easy and hassle-free. Salary sacrificing a fixed monthly amount, you rent the bike of your choice for the period that suits you best (12, 24, 36 months). At the end of the contract, you have a few options; 
Trade in
Rather than paying the ownership fee, hand the bike back and get a discount on a new bike.   
Rollover
You're happy with the bike you've got, so keep enjoying it. Drop your plan to services only (insurance and maintenance). We roll the ownership fee into your new plan. 
Pay Ownership Fee
You have the choice of paying the ownership fee and keeping or selling the bike yourself. You can do this and also get a new bike with Blike. 
Cancel
The bike is not for you, or your circumstances have changed. Simply hand the bike back to us with nothing further to pay.   
Here are a few scenarios where we think Blike would be perfect.
I like having the latest technology – Blike gives you the option of 3 different term contracts - 12, 24 or 36 months. At the end of the contract, you can hand the bike back and get a trade-in discount on a new one. Alternatively, if you change your mind early, just swap models at any time. 
I want a cargo bike, but I'm not sure if it's the right fit for my lifestyle, and it's a large cost commitment if it's not right – If it's not right, you can cancel the contract within 30 days' notice, return the bike and pay nothing more.  There are a few cargo bikes I'm interested in, but I can't decide which is best for me.   
Your best scenario here would be to book a test ride with us first, but equally, if you find yourself in a position where you think the bike you've chosen isn't right, you can cancel the contract, hand the bike back and take out a new Blike contract with a different bike.   
With Blike and Manchester Bikes, you have the flexibility to choose a plan that best suits you and your needs.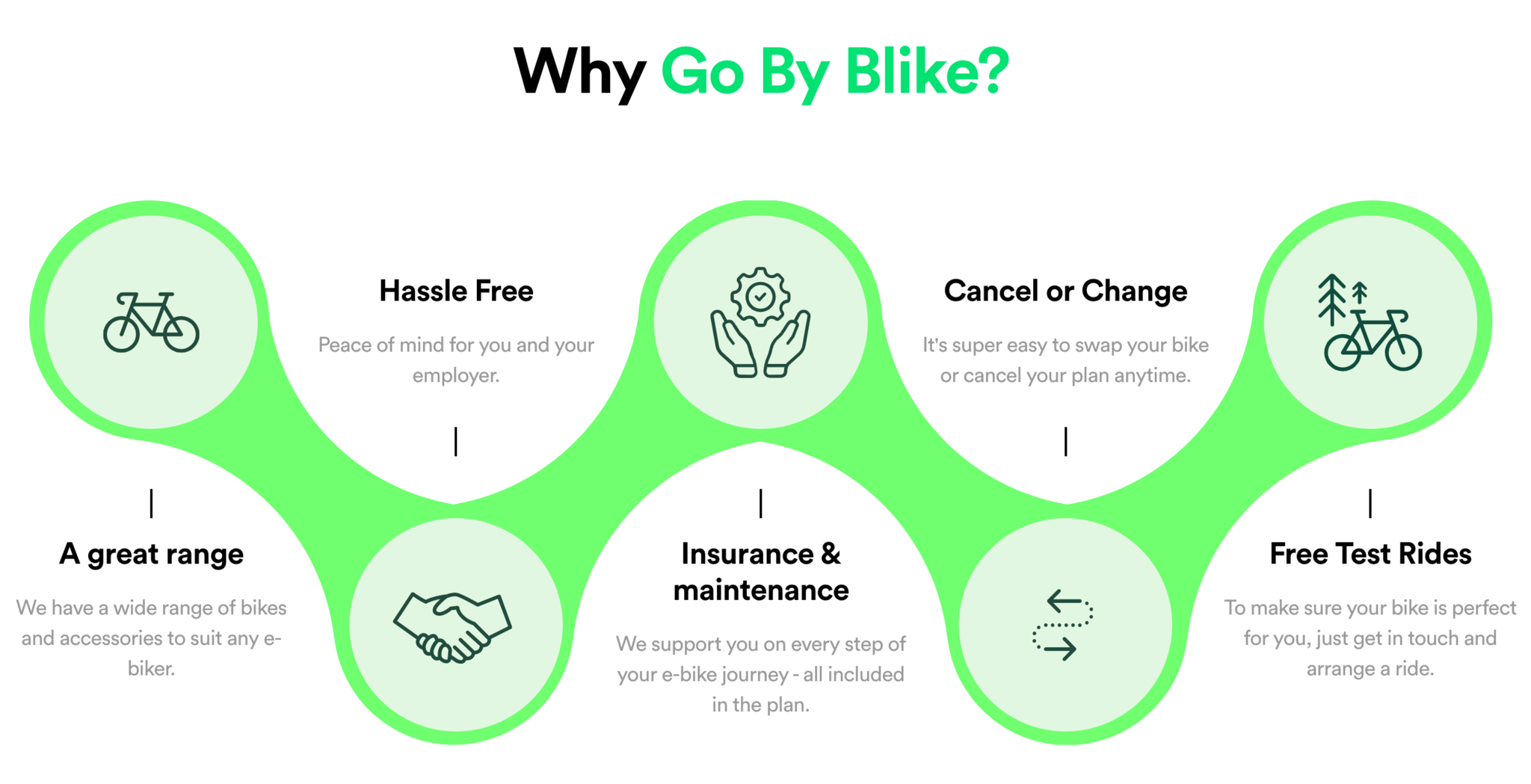 Finally, here's a list of features about Blike's Cycle to Work Scheme that differentiates it from the others:  
- Free corporate test ride events 
- Personal unboxing, set up and delivery to home or office 
- Bike insurance included within the salary sacrifice package 
- All servicing & support included within the salary sacrifice package 
- Free registration with the national BikeRegister for security 
- Cancel, switch bikes or upgrade models anytime 
- Second-hand models are available at lower price points to improve inclusivity 
- Portability: Employees can take their bike with them to their next employer (no lump sum payments required) 
- Employer finance: Optional finance for every bike package so it's always cash flow positive for the Employer 
For more information about Blike book a consultation here.